So what *is* a resume anyway?
A resume (sometimes spelled resumé or résumé) is a chronological listing of previous employment and other relevant data written to provide an overview of a person's previous accomplishments and skills.
Did you notice that we did not say "is used to get a job"?
That's because resumes don't 'get' you a job. YOU get a job through networking, interviewing, and negotiating.
A resume is simply a tool to make that easier.
Modern resumes need to focus on accomplishments over simple data. Why? Because raw data doesn't tell a story or communicate value.
We are often asked this question: Why don't resumes read like 'regular' documents?
That's because resumes are written in 3rd person without pronouns.
Don't worry if you can't remember what you learned in your high school English class, here's an example of what we mean:
In a normal document or conversation when you're referencing something you've done, you would say:
"I led a team of four in the upgrade our ERP system"
But in a resume, you switch to "resume-speak" and say:
"Led a team of four in the upgrade of the ERP system"
Clichés and other things you might see (but you should never put on your resume)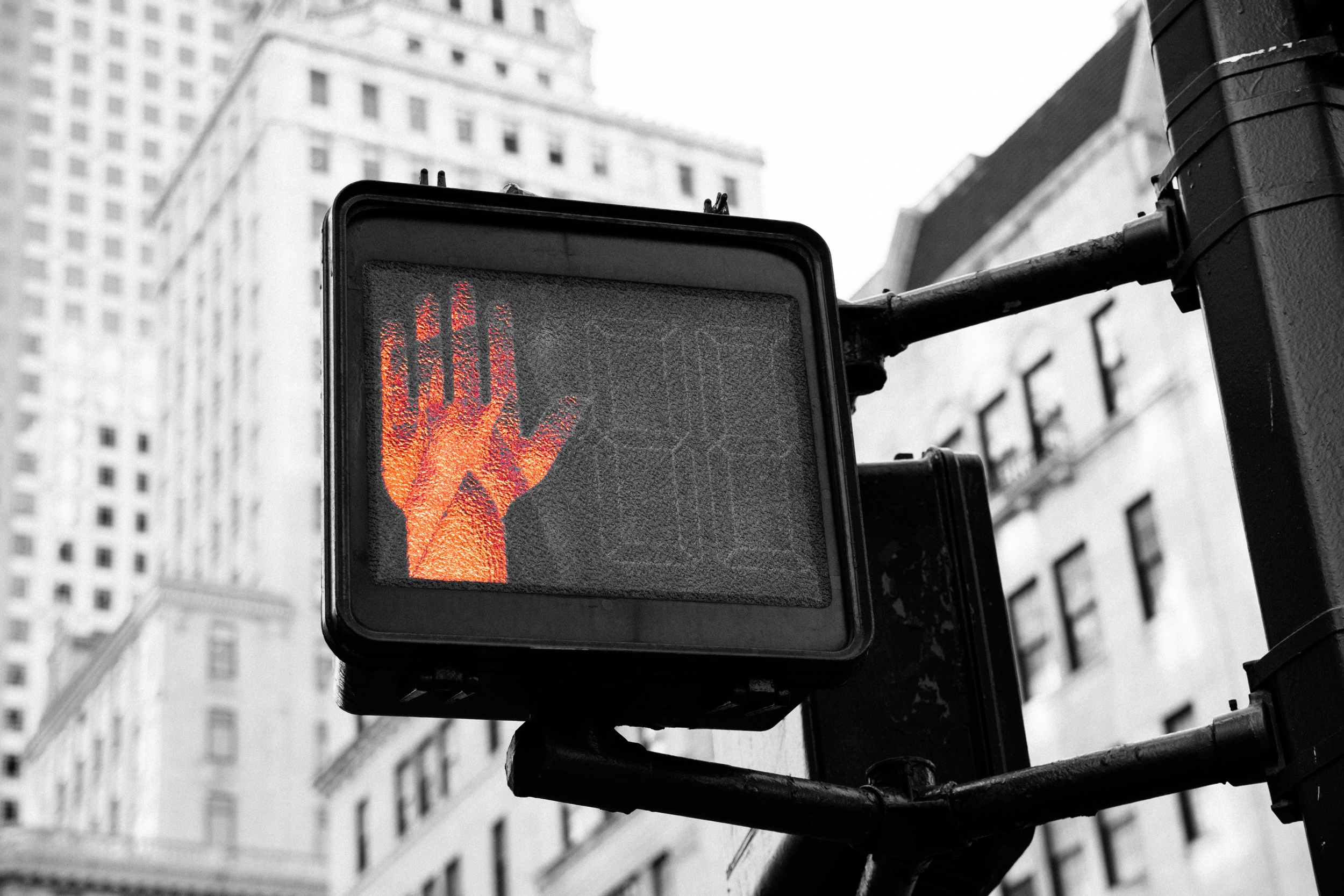 Resumes have been around for a long time so chances are good you may have seen some of these before.
We're listing them here so you do NOT include them.
As you go forward and start writing, keep these in mind but don't put them in your document:
Lingo and jargon: Not everyone who reads your resume may understand your industry, so write as if you were speaking to someone who doesn't know your line of work.
Buzzwords: You may think 'leverage synergies to optimize potential' sounds like it would belong on your resume, but it does not.
Acronyms without definitions: Spelling out the words to avoid confusion e.g. Served as Subject Matter Expert (SME) on multiple projects.
"References available on request": This is assumed, so leave it off the page.
A career or job 'objective': A hiring manager can figure this out from your resume. Also, the resume isn't about what you want, it is about what you can offer the employer.
Subjective descriptions: Anyone can claim to be 'creative', a 'people person', a 'strong leader'. Demonstrate these traits with your accomplishments, don't just make statements without evidence.
Pictures, icons, charts, and other gimmicks: This can be used on a secondary resume (sometimes called an infographic or networking resume) that you hand out to people directly, but don't use them in a professional resume.
Outdated skills and technologies: If your industry does not use a technology/software/platform anymore, you do not need it in our document.
Filler data: Do not waste space with things that are not relevant to the position. One example- hobbies.
"Salary Negotiable": Again, this is assumed.
Unprofessional email addresses: If you want to use beerbrewer73@aol for you personal emails that's fine, but use or create a more professional address at reputable email provider for professional, resume-related correspondence (e.g. jane.doe73@gmail or filastname@outlook)
And here are a few clichéd phrases to avoid altogether:
Passionate
Expert
Motivated
Team player
Detail-oriented
Dynamic
Synergy
Servant-leader
The bad news: It is very easy to write a bad resume.
The good news: The effort you put into a good resume pays off!
A good resume has the following attributes:
Easy to read – The average time spent reading a resume is 10-15 seconds, so make it skimmable and engaging.
It tells the truth – Never lie on a resume.
It gets past the ATS (Applicant Tracking System) – online job boards often reject resumes before a human ever sees them if they're not formatted correctly.
Is well written – proofread and typo-free.
Is visually appealing – Clean, modern, and quickly shows the relevant information.
It showcases the applicant's accomplishments and value – Tells a story of what you've done, what you can do, and how you can do that for your future employer.
It demonstrates valuable professional qualities – shows leadership, collaboration, adaptability, emotional intelligence, etc.
Resumes Use Action Verbs to Show Accomplishments
A common mistake that resume writers make is to merely recount their job description for the position they held.
Here is an (exaggerated) example:
Floor Supervisor – XYZ Fake Biz Inc 2015-2018
Supervise staff, lift 25 lbs unencumbered, able to stand for long periods, did other duties as assigned
Modern Resumes use Actions Verbs, sometimes called Power Words, to convey not only what was done but what was accomplished.
Here the same example as above, but showing what was accomplished:
Floor Supervisor – XYZ Fake Biz Inc 2015-2018
Led a team of 12 staff, overseeing customer service and product expediting. Provided direct oversight of workplace safety and conditions. Adapted quickly in response to management directives.
Do you see the difference?
In the first example, we are shown the job description and not much else.
In the second example, we learned the person managed a staff of 12, what they did, extra duties the person was responsible for, and their ability to be flexible.
Here's another example:
Account Manager – ABC PseudoCorp 2016 – Present
Sold widgets and managed accounts
The same, with action verbs and metrics:
Account Manager – ABC PseudoCorp 2016 – Present
Managed client accounts to generate 50K widgets sold in the first year and drove 10%+ yearly growth.
In the second example, we see not only more of what was done but also what the person was able to achieve.
The goal of writing accomplishments and backing them up with relevant data/metrics is to show not just what you can do, but to generate interest from future employers and make them ask, "Can this person do this for me?"
Where do you find examples of Action Verbs?
There are many resources available online- just type "resume power words" and/or "resume action words" to find some if you get stuck. A great resource to check is your local college or university's career center.
Click the link below for a PDF full of examples to get you pointed in the right direction.
The infographic below highlights the general layout of a modern resume.
Question: On average, how much time do most hiring managers and recruiters spend reading a resume?
Answer: Less than 7 seconds.
7 seconds?!
According to studies, a resume gets very little attention at first glance. So how do you make sure your resume gets MORE than 7 seconds? Pay attention to the rules of good resume writing.
Keep the layout simple Simple is easier to read. Keep it clear and guide the reader where they need to go.
Keep it short and sweet One page is ideal, two is acceptable, three or more probably means you have cuts to make. Remember to choose quality over quantity.
Avoid too much information Cluttering the page with every keyword, position, or skill you have is overkill.
Show impact People want to know you can make change happen and adapt to new situations quickly. The best way to do this is to use metrics and/or data where appropriate.
Focus on accomplishments By focusing on your professional achievements and projects, you will not have to edit the resume as often.
It's not about you Write about yourself but always keep the reader in mind. What should they know about you and, more importantly, why should they care?
Write for applying online AND networking Remember the most effective resumes are the ones that are used in conjunction with professional networking. Applying to job openings posted online is one strategy to find a job, but it pales in comparison to professional networking. A good resume is useful for both approaches, so keep this in mind as you write.
Gathering Information - Your Checklist
The first step to writing your resume is to collect all of the information that's needed for the document.
Think of this as getting all of the ingredients together before preparing to cook a meal. You could try to collect ingredients as you need them but having them all together before you start working makes things go much smoother.
Before you begin tackling the writing assignments in this course, we encourage you to complete this exercise- you will be thankful you did.
The 10 Things You Need: Your Resume Information Checklist
Employment History (Past and Present)
Key Accomplishments/Projects
Education Information
Certification/License Information
Volunteer and Community Involvement
Training
Technical Skills / Platforms
Awards and Honors
Things an employer should know about you
Industry Keywords
Employment History
You'll want list the jobs you've had over the last 10-15 years including titles and dates of employment.
The time frame for relevance on most positions is 10-15 years unless the position in question stretches beyond that. Including your entire employment history can inadvertently cause age-related bias, so focus on your most recent experiences and projects.
Avoid any experience or projects prior to the year 2000.
Education
List just your degree, area of study, and institution.
If you attended without completing a degree you may substitute just the institution name and the word 'coursework' plus your area of study instead of the degree conferred.
You do not need to include your dates of attendance or graduation – this can be used to identify your age.
Certification/Licensure
Include any relevant and applicable certifications and/or licenses.
Reference the issuing institution or company name with each license/certification.
Training
Relevant training courses within a 5-10 year timeframe are good to add.
Include who provided the training for internal or external classes.
Technical Skills/Platforms
This is important for individual contributors or persons in specific professional fields (I.T., HR, Accounting) however when possible try to include any relevant software within your Employment History/Experience.
If you do include a block of technical skills, be selective and don't include basic things that can be assumed given your work history.
Only list current software or platforms and omit expired products.
Awards and Honors
Include the name of the awards and who granted them.
Stay within a 5-10 year time frame.
Things an employer would need to know about you
This will become important as you write your professional summary.
Think of this as how you might write a professional biography.
Make note of the demonstrable character traits you would like to be known for.
Keywords
Every industry has terms and phrases that are specific to the profession, so include them.
Spell out acronyms for anyone outside your industry who might read your resume.
Remember this rule of writing: Never assume the reader knows what you are talking about.
If you see certain words and phrases that are consistently appearing in your job searches, try to work them into your resume.
Collect the information listed above and create a document to organize as shown.
Instructional Aid: To get you started, we've provided a downloadable template (see below).
It contains the checklist above and you can use it as a guide to collect your information prior to moving on to the next writing assignment.